Webbing
Webbing can make or break your perfect bag. Do you want to jazz it up with a decorative webbing, keep it sleek with a nylon option, or, opt for the classic look for canvas. If you're not sure, read below for more info.
Classic & Durable
The woven texture of the canvas webbing lends itself to a more sublte and sometimes rustic appearance. It is durable and strong, perfect for everyday use. It comes in a variety of colors and can be an easy way to add a pop of contrast to your bag.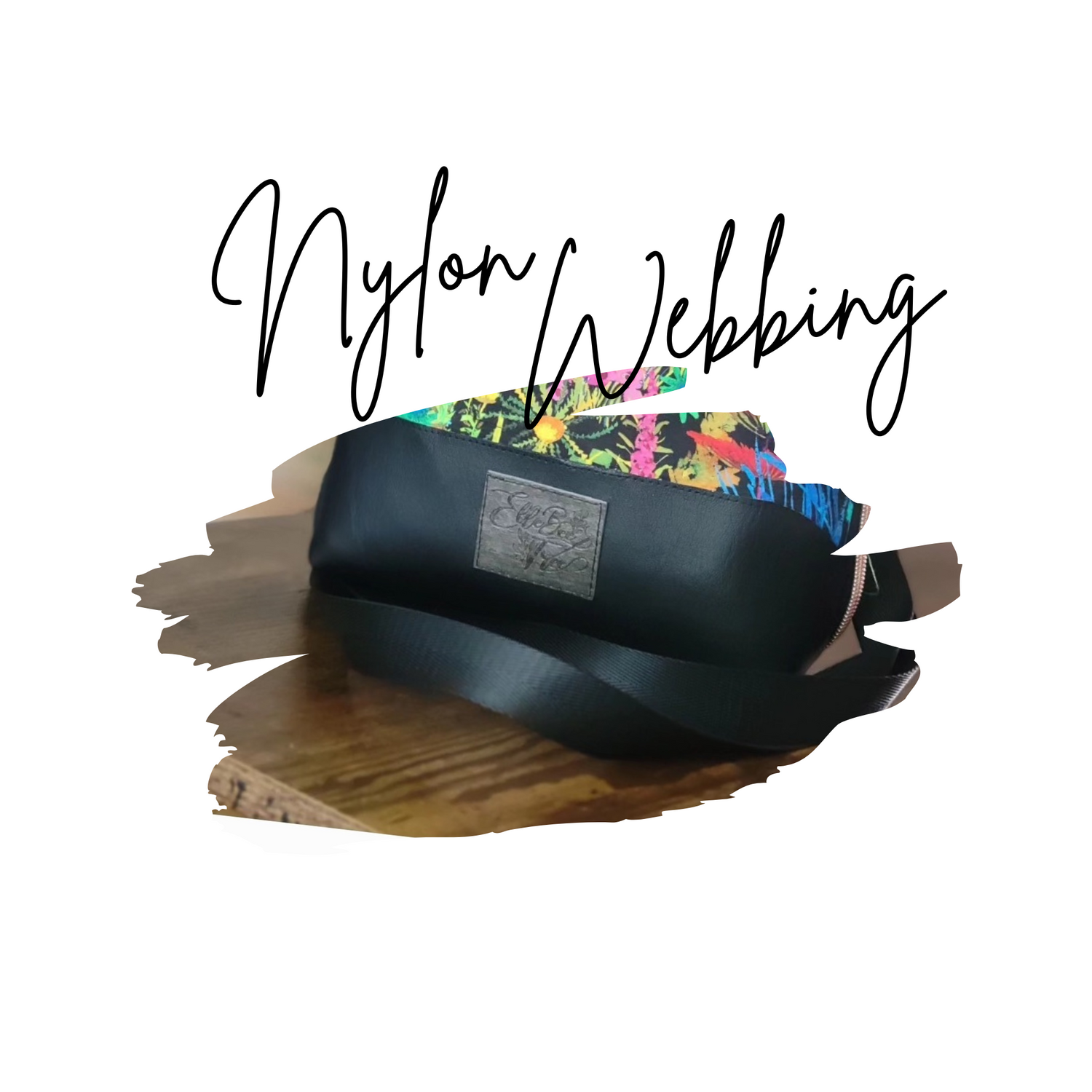 Sleek & Strong
Nylon webbing is the perfect combination of sophistication and durability. This webbing is designed to withstand heavy loads, while still give a smooth, sleek look. It showcases a slight woven texture in a herringbone design.
Durable & Textured
This webbing is used exclusively for our Snacky Sac Lunch Kits. Its thickness adds a fun visual element while also providing the correct structure for the rolled top found in that bag style. It is wipe-able, functional, and doesn't compromise on adding texture and style.
Simple & Unique
The Heart Canvas webbing has all of the same attributes as our tradition canvas webbing, however has the added flair of an embroidered heart print in a contrasting color.
Intricate & Reliable
Ticking Stripe Jacquard webbing is an easy way to add extra texture and pattern to your bag design. The ticking stripe pattern adds dimension, making it stand out in the crowd. It has a considerable textured feel, while still being smooth and easy to adjust.
Distint & Decorative
This webbing is extra wide, coming in at 2". The embroidery adds texture and intricacy. The design is over top a thick canvas base, making this a beautiful and robust option to add contrast and extra design.
Timeless & Versatile
Leather promises style and function. Leather often boasts a smooth yet supple texture that stands the test of time. The variation in grain and natural slubs adds character to each piece. Perfect for meeting the demands of every day use while providing an understated elegance.