Zippers
Don't get stuck on your zipper selection! Learn more about our options below.
Smooth & Reliable
These practical zippers are reliable and functional. Nylon zippers are corrosion-resistant and operate smoothly. They are effective and minimize bulk at the opening of your bag.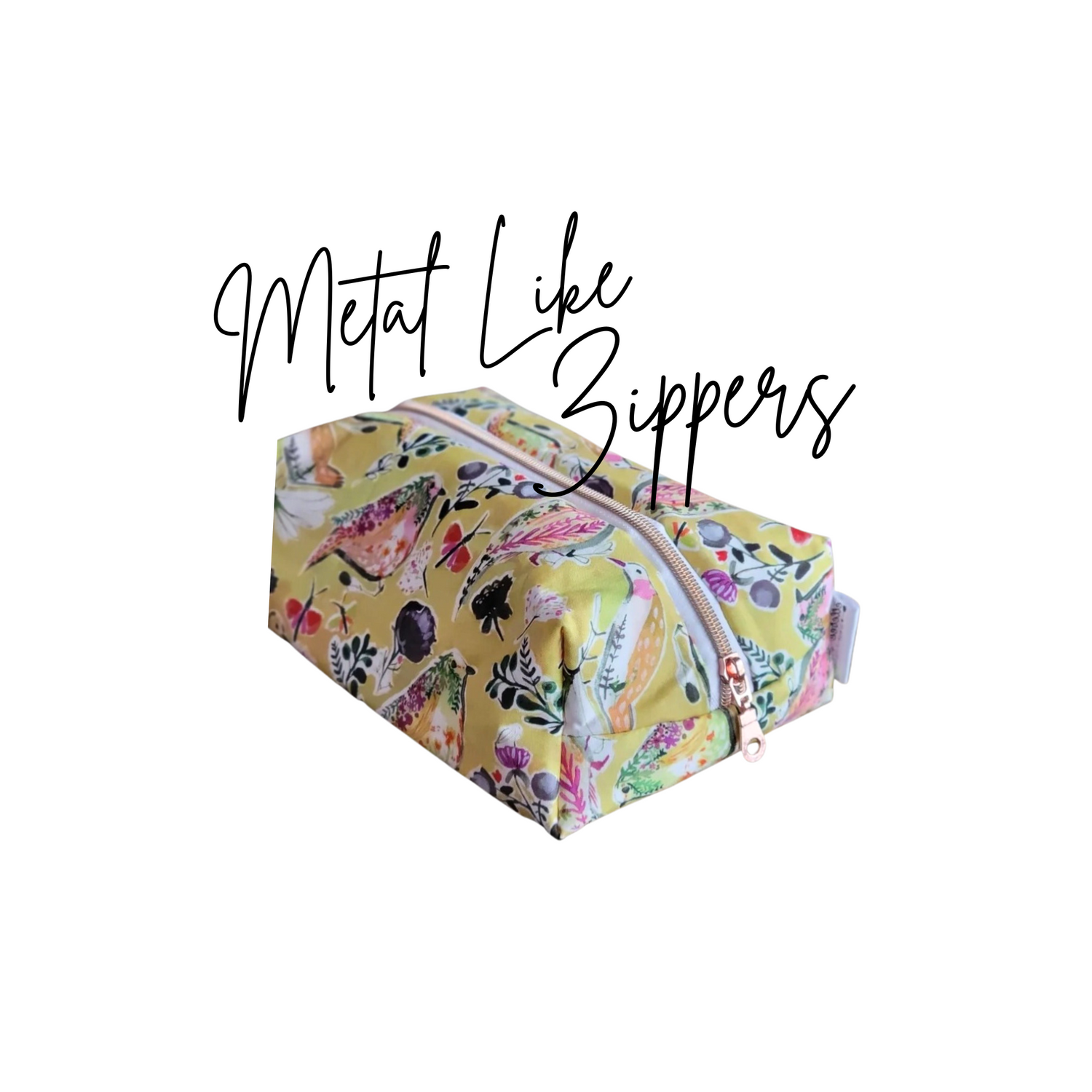 Style & Function
Metal-Like Zippers have a faux metal finish on the coil of the zipper that adds a touch of sophistication while still reducing bulk. They are paired with metal pulls that move smoothly from end to end and enhance the tactile experience.
Reliable & Sophisticated
Metal zipper pulls are the epitome of durability and style . Their robust construction ensures longevity making them a great choice for bags that are intended for heavy use. They easily elevate the overall aesthetic and are quite versatile for both rugged and sophisticated pieces.