Imaginative & Detailed Craftsmanship. Designed for Happiness, Inspired by you.
Unique Approach

Our signature Lifestyle Bags are available in our small batch shop updates, along with the creative opportunity to fully customize your own piece.

Standing out in the Crowd

Starting with minimal, modern designs, we incorporate a polished playfulness into each piece that inspires happiness and imagination.

It's in the Details

The gift that keeps giving. Every piece is handcrafted with subtle, soft spoken intricacies that we know you'll love discovering.

Intentional Design

Function-Forward designs come alive with the use of high end supplies, clever combinations of texture and color, and an unapologetic flair for detail.
What is a Lifestyle Bag?
When asked what I made, I struggled with describing the purpose and quality of my pieces. My bags have always ranged in function and I hated 'type casting' them into specific roles or functions.
I love the idea of investing in versatility. I eventually came up with the concept of a "Functional Lifestyle Bag" as a way to broaden their possibilities and showcase how they can adapt their purpose to suit evolving needs and various lifestyles.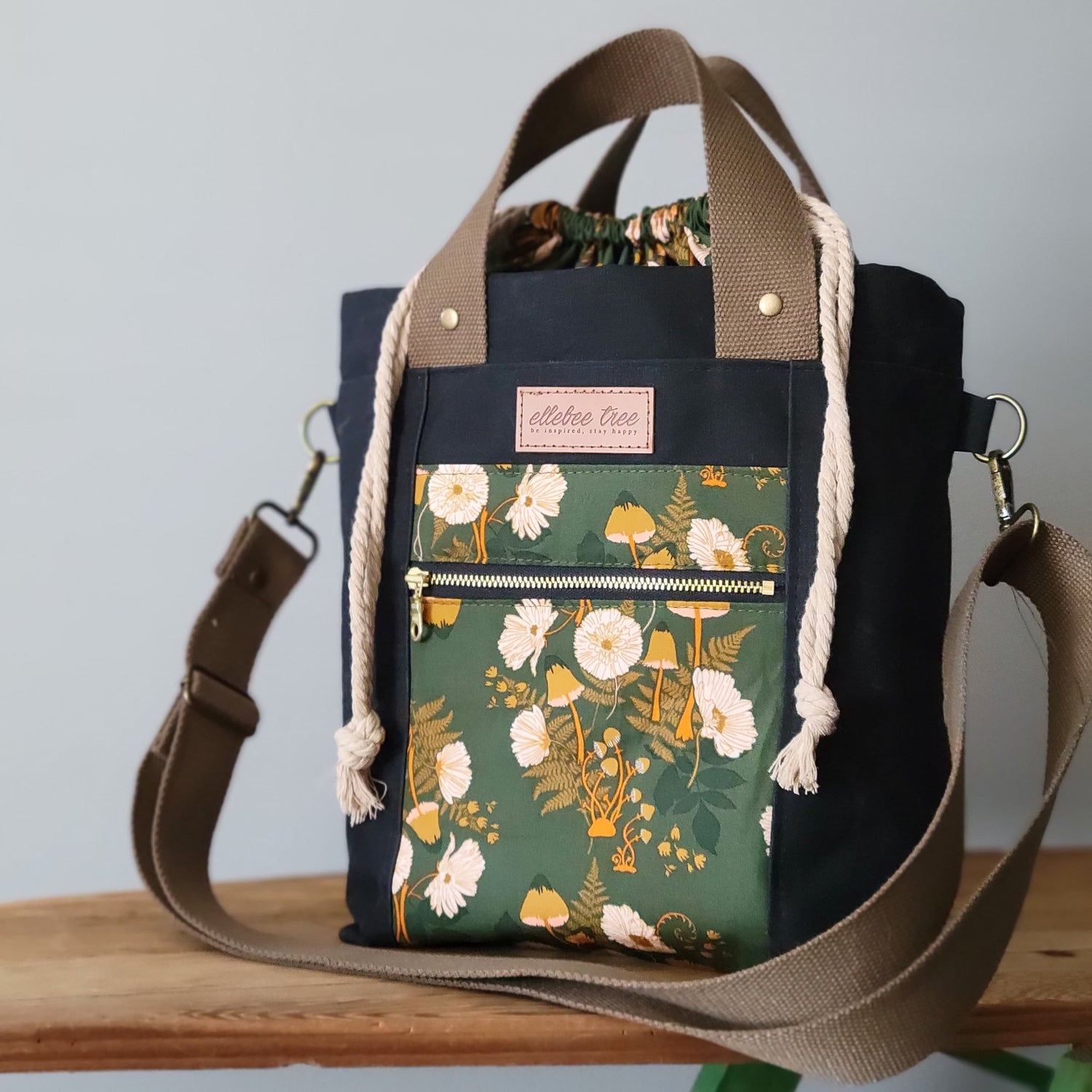 Put us to the test.
This just got personal!
In under a minute discover which bag styles you'll love the most by taking our quick, fun, and personalized 'Best Bag Style Quiz'.
Take the Quiz!
Made in Canada

Whether you're putting together a custom from the bottom up, or shopping for a ready-made item from a small batch release, know it was thoughtfully made by hand, using as many Canadian purchased supplies as possible, in my home studio located in Calgary, AB.

Meet the Maker

A studio day is a day well spent! I love working with different textures and playing with unique color combinations and concepts. My favorite fabrics to swoon over have a floral, fungi or forest vibe. When I am not sewing you can catch me snuggling my bunny, Buddha.